CREATIVITY SPEAKS FOR ITSELF
Surely websites are the key to attract clients, how else do you build authenticity digitally? It is said that if the first page of your website isn't attractive, no one makes an effort to see it any further. At our design studio, get access to high-end and magnificent designs that are interactive, conversing, and appealing. We as a hyper-local agency are on the mission to make your website visible, lay its impact all across the target audience, and get you the business that you need. In a world as technologically advanced as today, how is it possible to sustain without websites that are excellently beyond par? Here's what all we can create for you:
YOUR WINNIPEG WEB DESIGN EXPERTS
Welcome to MidasClick digital marketing agency, where web design isn't just a service; it's our passion, and our way of making your digital dreams come true. As the leading Web Designing Agency in Winnipeg, we're here to redefine your online presence and create web experiences that truly stand out.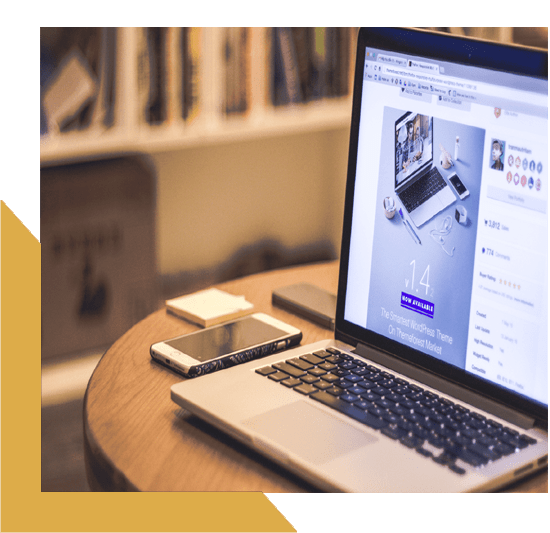 WHY CHOOSE MIDASCLICK FOR WEB DESIGNING SERVICES IN WINNIPEG?
Choosing the right partner for your web designing needs is no small decision. At MidasClick, we believe we're the best choice, and here's why:
Local Expertise: We're not just a web designing agency; we're Winnipeg locals who understand the heartbeat of this vibrant city. We know the local market, the culture, and what makes businesses thrive here.
Customized Brilliance: Your business is unique, and your website should reflect that. We're experts at crafting custom-tailored web designs that match your brand's personality, ensuring you stand out from the crowd.
User-Centric Approach: We aren't satisfied with just aesthetics; we focus on creating web designs that make users stay, engage, and come back for more.
Cutting-Edge Creativity: We stay on top of the latest web design trends and technologies to keep your website fresh and engaging. Your digital storefront should always look its best.
Seamless Process: From discovery to design, testing to launch, and ongoing support, we've got your back every step of the way. We're committed to making your web designing journey smooth and successful.
Passion for Excellence: More than just a service provider, we're passionate about web designing. We're dedicated to creating web experiences that not only meet but exceed your expectations.
Your Success is Our Success: We measure our success by the success of your website. Your satisfaction and the results we deliver are our top priorities.

OUR WEB DESIGNING PROCESS
Discovery: We start by getting to know your business, goals, and vision.
Design and Development: Our creative minds get to work, shaping your vision into a visually stunning and functional website.
Testing: We leave no stone unturned, making sure your site works flawlessly across all devices.
Launch: We ensure a smooth transition from design to the live website.
Ongoing Support: Our commitment doesn't end at launch; we're here for updates, maintenance, and to help your website grow.
DESIGNS READY TO REDEFINE YOUR DIGITAL JOURNEY?
Whether you're looking to establish a powerful online presence, revamp your existing website, or create a digital masterpiece that captivates your audience, MidasClick digital marketing agency winnipeg is your trusted partner for web designing services in Winnipeg. Let's connect today and start weaving your digital success story together!