CREATIVITY SPEAKS FOR ITSELF
Surely websites are the key to attract clients, how else do you build authenticity digitally? It is said that if the first page of your website isn't attractive, no one makes an effort to see it any further. At our design studio, get access to high-end and magnificent designs that are interactive, conversing, and appealing. We as a hyper-local agency are on the mission to make your website visible, lay its impact all across the target audience, and get you the business that you need. In a world as technologically advanced as today, how is it possible to sustain without websites that are excellently beyond par? Here's what all we can create for you: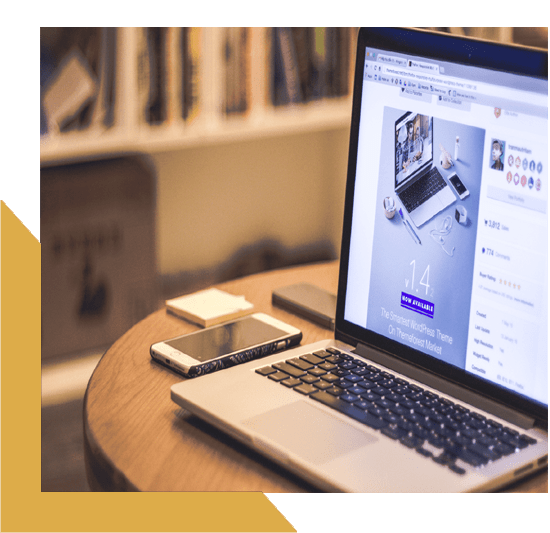 Choosing us would be a great decision, you know why? Because our graphic designers seriously nail it every time they bring a visualized idea to life. We think different, we think creative. Our graphics, UI and website designs can never be boring and monotonous, You Bet. Each of these speaks the brand, speaks their story, and breathes their ideology. We are a holistic marketing & design agency in that produces legendary creatives, content, and designs each time you trust us with something that we do for you.
DESIGNS THAT WILL STICK WITH YOUR AUDIENCE
Engaging static designs. No more 'call for info' kinds of boring designs. Communication to your clients is very important, and with our designs, there is a hundred percent guarantee that people will surely get into your designs, wanting to know what your business is all about. Create a surge, a demand for your beand with the design that is just describes what is meant for you. Get your packaged solution for a website design curated from us today, and find out what difference these static designs bring to you.
Go for dynamic designs! If you're a business that's just brand new and are willing to explore the world of dynamic interactive designs, then believe us, it is the best decision you'll ever make. Engage youthful and bright minds towards your business just as it's meant to be targeting them. With smartly crafted, out of the box patterns with tones and shades that are meant to be setting up in your brand's mood board, these websites will not only gain attention, but make them remember what your brand is about. It straightaway elevates your brand's image in front of their eyes.
Animating designs are another great path to follow! Just like we say, every brand has its own need, and at times there are businesses that should definitely opt for animating designs that help in describing the crucial element of their business. Say explanatory videos with animated characters and figures are something your business requires, then you should have those ideas onboard to increase the distribution of your brand's vision and mission amongst the others.
Following keyword are also our website showing on google top position rank. Web Designing Services in Winnipeg, Web Design Company in Winnipeg, Winnipeg Web Design, Web Designers Winnipeg, Winnipeg Website Design, Web Design Winnipeg, Website Design Winnipeg