The enormous mistake businesses make is that they think that social media is all about 'like, follow, and share.' Get up, this is a new era, customers want engagement, interaction, something that blinds their eyes and basically makes them follow the product. Imagine creating a story in their head, a hope that makes them feel that this is the product they've been looking for and wanting for so long.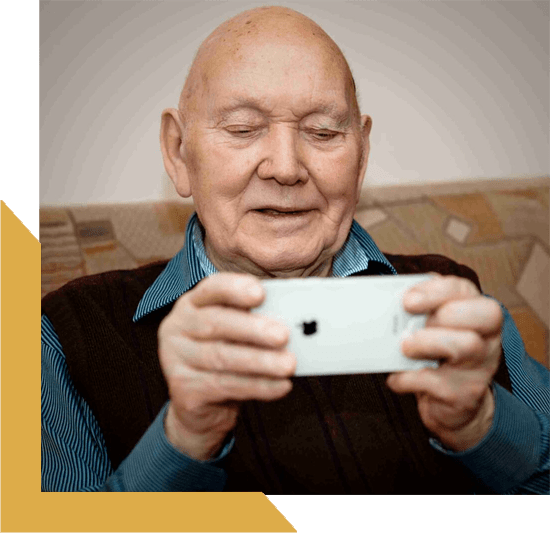 That's what we do for you, build up your presence in a way that social media not only recognizes you but appreciates your business, bringing you tons of conversions. That's what we call the MIDAS-SWAG With smart techniques and intensive research into your hashtags. A strategy is only executed when we are confident that it'll work and we give our 100% on it. So here's how we work to make a strategy function for you.
We swear by the data, by analytics, by insights and by the gut feel of a creative idea. Hence, what we do always hit the Bull's Eye. Midas Click focuses on the quintessential level of marketing that is often ignored. Rather than spending time figuring out what to do, rely on us for dedicated services that actually prove themselves, and that too at competitive prices. Why hurt your pocket for average results, put us to work, and we can show your bank balance going up in real time.
HOW WILL YOUR SOCIAL MEDIA RISE?
Crafting fully-funnel based Facebook, Instagram, Twitter, Snapchat, Tiktok and LinkedIn campaigns. The most functioning platforms for a business are what we target the most. And FYI, we do know that each of these platforms has a unique audince and needs a specifically crafted strategy for each.
Positioning you as the leader across the competition. Highlighting the USP is the most important thing on Social Media. Moreover, the way your USP is made viral plays an all the more important role. It's not that easy, therefore we always try to utlize our best global talents to make you a powerhouse.
There's often a lack of hashtags that hinder the growth of a business. When you manage your social media by yourself, often the crucial research of hashtags is limited. Trust us for the best hashtags that outshine your business. Just so you know, we never overdo it because it may backfire. we maintain the fine balance like belly dance.
Bring AI into play for your social media, because often a human misses out on the best of the information, but the technology won't leave it aside at all. Get our AI enabled expertise of Social Media Marketing to get you where you would want to.